Technology
Explainer
Videos
Explain Your Tech Product Or Service
Custom Animated Technology Videos Starting At

$2,000 USD
Includes:
<2 Minutes Duration

Custom Graphic Illustrations

Storyboard

Broadcast Standard Animation

Licensed Music And Sound Effects

Professional Voiceover
Why Do I Need A Technology Explainer Video
Do you want to explain your technology product or service to your target audience, simply and concisely?
​
Do you want to capture their attention and leave them in awe with what you have to offer?
Explainer Videos Are
The Perfect Solution!
Technology concepts are often complex and can be difficult to understand quickly.
Videos are the perfect medium to showcase your innovation in under 2 minutes!
Step 1 - Requirements
Contact us with your requirements and budget.
​
​
Step 2 - Scripting
Let's work together on your script! We can take as much control as you want. You can be in charge of the scripting process or we can make the key artistic decisions. It's your choice!
​
​
​
​
​
Step 5 - Review
Let us know what you think. We're happy to make revisions and we want to make sure that you're 100% happy!
​
Step 6 - Professional Voiceover
After the visuals have been signed off, we will send your video to a Professional Voiceover Artist of your choice.
​
Step 7

- Completion!
You're ready to show your technological innovation to the world!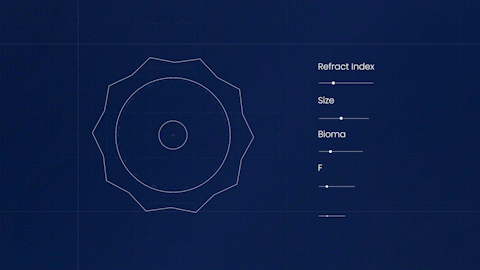 Step 3 - Storyboard
Once perfected, we will take the final script and begin the custom illustrations. We will liaise with you for your input on direction and feedback.
​
Step 4 - Animation
Our expert animators will take the final approved storyboard and bring the custom illustrations alive with broadcast standard animation!
Frequently Asked Questions
Pode aplicar em cabelos elásticos e danificados?
---
Mas é claro que sim! O Kit Cronograma Capilar Fina Maria foi feito para todos os tipos de cabelo, onde estará hidratando, nutrindo e reconstruindo os fios dos seus cabelos perfeitamente. Mas se ele estiver muito elástico e quebradiço, conheça nossa linha CauterPower, nossa cauterização que repõe a bioqueratina dos fios. Você vai amar!
---
Em quanto tempo receberei os produtos Fina Maria após o meu pagamento?
---
Nosso prazo de entrega para todo Brasil é de apenas 15 dias úteis, podendo variar de região para região. Mas chega para nossa equipe mensagens todos os dias de clientes dizendo ter recebido os pedidos bem antes do prazo.
---
Estou com química em meu cabelo. Posso aplicar o Cronograma?
---
Deve! O kit Cronograma da Fina Maria é feito para todos os cabelos inclusive os com química. Ele irá proporcionar um tratamento de alto impacto recuperando seus fios, além de regenerar e eliminar o frizz indesejado. Dá uma olhadinha no nosso kit completo + óleos, vai ser perfeito para você.
---
Como Rastrear meu pedido?
---
Chega no seu WhatsApp cadastrado na hora da compra uma mensagem com todas as orientações de rastreio até 48 horas após realizar a sua compra.
---
Funciona para luzes, platinados, descoloridos e loiros?
---
Na verdade vai ser seu grande aliado para ter cabelos saudáveis e lindos pois esse tipo de cabelo precisa de um cuidado especial! Nosso Kit foi desenvolvido para tratar todo tipo de cabelo, inclusive os que passaram por processos químicos, como a coloração e a descoloração. Mas fica aqui uma super dica: conheça nosso kit cronograma completo + óleos que irá cuidar das pontinhas ressecadas, duplas e porosas, podendo passar os óleos a qualquer momento do seu dia. Vai amaaar!!
---
Posso adquirir os produtos da Fina Maria com outras pessoas e empresas?
---
Para sua segurança, compre somente por este site. Nós não nos responsabilizamos por sites que vendem Cronograma Capilar Fina Maria ou qualquer outro produto da nossa marca. É um grande risco à sua saúde comprar produtos similares em sites desconhecidos e com outras pessoas, porque os produtos vendidos neles não passam pelo nosso controle de qualidade, pode não ser nossos e nem serem aprovadas pela ANVISA. Qualquer dúvida a mais nos chame no WhatsApp de atendimento (27) 99810-2729.
---
---
OPENING HOURS
Mon - Fri: 9am - 6pm (GMT)
​​Saturday: 9am - 1pm (GMT)
​Sunday: Closed
MAIL ADDRESS
71-75 Shelton Street, Covent Garden,
London, WC2H 9JQ
United Kingdom
BLOCKCHAIN VIDEO PRODUCTION LIMITED, trading as ORLA, is a limited liability company registered in England and Wales.
​
Company No. 11699089. Registered Office Address: First Floor, Telecom House, 125-135 Preston Road, Brighton, East Sussex, United Kingdom, BN1 6AF