Technology
Explainer
Videos
Explain Your Tech Product Or Service
GET A HIGH QUALITY EXPLAINER VIDEO
SHOW IT TO YOUR CUSTOMERS
Why Do I Need A Technology Explainer Video
Do you want to explain your technology product or service to your target audience, simply and concisely?
​
Do you want to capture their attention and leave them in awe with what you have to offer?
Explainer Videos Are
The Perfect Solution!
Technology concepts are often complex and can be difficult to understand quickly.
Videos are the perfect medium to showcase your innovation in under 2 minutes!
Alternative Meat
Technology
Step 1 - Requirements
Contact us with your requirements and budget.
​
​
Step 2 - Scripting
Let's work together on your script! We can take as much control as you want. You can be in charge of the scripting process or we can make the key artistic decisions. It's your choice!
​
​
​
​
​
Step 5 - Review
Let us know what you think. We're happy to make revisions and we want to make sure that you're 100% happy!
​
Step 6 - Professional Voiceover
After the visuals have been signed off, we will send your video to a Professional Voiceover Artist of your choice.
​
Step 7

- Completion!
You're ready to show your technological innovation to the world!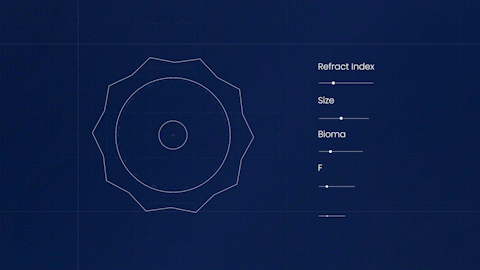 Step 3 - Storyboard
Once perfected, we will take the final script and begin the custom illustrations. We will liaise with you for your input on direction and feedback.
​
Step 4 - Animation
Our expert animators will take the final approved storyboard and bring the custom illustrations alive with broadcast standard animation!
How Long Does Production Take?

We aim to complete a project within 2 weeks from the day that we start. Sometimes our clients require more time for their own internal discussions, so this timeline can be pushed back slightly.

Do You Offer Faster Delivery?

Yes, for an added fee to be determined after a discussion about your project.

What's Included In The Fee?

- <2 Minute Animation - Custom Graphics - Storyboard - Licensed Music - Professional Voiceover

What If I have Other Requirements?

No problem! Why not contact usto discuss what you need?

I Have A Different Budget.

Budgets determine the scope of what we can achieve. We're able to scale our services for you. Why not contact usto discuss what you need?

How Do I Make Payment?

We will send through a contract which outlines our project and terms and conditions. You can sign this contract online and make payment. We need 50% of the fee up front to fund production (e.g. graphic design) and then the remaining 50% on completion of the project before we supply the final files.
DOWNLOAD THIS




E-BOOK TO

SEE

RESULTS

FROM


YOUR VIDEOS
This FREE E-book reveals the best methods to grow your tech business with video marketing.
It even includes a marketing strategy template!
OPENING HOURS
Mon - Fri: 9am - 6pm (GMT)
​​Saturday: 9am - 1pm (GMT)
​Sunday: Closed
MAIL ADDRESS
71-75 Shelton Street, Covent Garden,
London, WC2H 9JQ
United Kingdom
Blockchain Video Production Limited, trading as ORLA, is a company registered in Australia.
​
ABN: 49471841251.. Address: 147 Pitt Street, Redfern, NSW 2016, Australia. Mail: 71-75 Shelton Street, Covent Garden, London, WC2H 9JQ.