Case Study:
Slingshot
Biosciences
An explainer video for a biotech company
We Provided A PREMIUM Custom Animated Video To Explain Slingshot's Service
Video Production Brief:
<3 Minutes Duration

Custom Graphic Illustrations

PREMIUM Package

Storyboard

Broadcast Standard Animation

Licensed Music And Sound Effects

Professional Voiceover

Logo Animation
You're at a social event and someone asks you the polite question, "So what do you do?"
Are you going to:
A) Have your elevator pitch ready to go?
B) Panic because it's too complex to explain simply?
​
In the case of our client, Slingshot Biosciences, they found themselves answering B... so ORLA came to the rescue!
ORLA is a video production agency for technology brands. We understand that technology can be hard to explain, and if you can't explain it, you'll find it difficult to connect with your target audience.
Slingshot Biosciences are a biotech team of engineers and scientists who are working together to create the world's most versatile synthetic cell platform.
​
​



What's a synthetic cell platform you may ask? Exactly.
Step 1 - Requirements
First, we had a series of Zoom calls where we dived into their world to learn everything about their video brief and brand, from colour palette to core values.
Everything that makes their brand unique.
Step 2 - Scripting
Next, we worked with Slingshot Bioscience's script to make sure that it told a complete story of their services.
​
​
​
​
Step 5 - Professional Voiceover
When they'd signed everything off we brought in a professional voiceover artist to bring the whole video to life and added in licensed sound effects to make the video ultra-professional. Just like them.
​
Step 6

- Completion!
Finally, we sent the finished video over to a very happy client so they could put it onto their website, social media and anywhere else they wanted.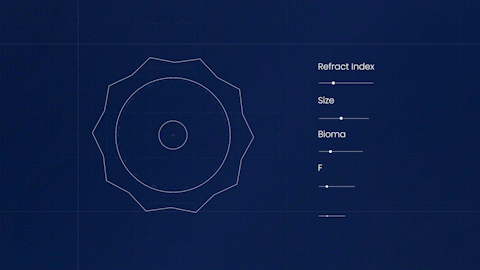 Step 3 - Storyboard
Our designers created custom-drawn graphics to match their vision and really engage Slingshot's target audience.
​
Step 4 - Animation
We sent them the draft so they could make sure we had captured their brand perfectly. In the drafting process, we made three revisions until they were completely happy.
Now when someone asks them:
"So, what do you do?"
They can ping over the video and head to the buffet table instead!
93% Of Marketers Say They've Landed A New Customer Because Of A Video On Social Media
Video marketing is massively on the rise...
​
​
​
​
​
​
​
If you're struggling to explain your brand you need an explainer video. Give us a shout and you can be a happy client, just like Slingshot Biosciences.
​
"Alex and his team were great to work with. He was very professional, prompt, and responsive to all of my company's needs and last minute changes.
He always followed the timeline schedule even when we were slow to get him back comments. He was especially open to all our feedback and turned around a revised edit within a day or so.
I would highly recommend him to any company that is looking to work with a responsive animator who can execute within timeline and budget."
​
Ahn-Tuan Nguyen
Director Of Commercial And Business Development
Frequently Asked Questions
What's Included In The Fee?
---
- Custom Graphics
- Storyboard
- Licensed Music
- Professional Voiceover
---
What If I have Other Requirements?
---
No problem! Why not contact us to discuss what you need?
---
I Have A Different Budget.
---
Budgets determine the scope of what we can achieve. We're able to scale our services for you. Why not contact us to discuss what you need?
---
How Long Does Production Take?
---
We aim to complete a project within 2 weeks from the day that we start. Sometimes our clients require more time for their own internal discussions, so this timeline can be pushed back slightly.
---
Do You Offer Faster Delivery?
---
Yes, for an added fee to be determined after a discussion about your project.
---
How Do I Make Payment?
---
We will send through a contract which outlines our project and terms and conditions. You can sign this contract online and make payment. We need 50% of the fee up front to fund production (e.g. graphic design) and then the remaining 50% on completion of the project before we supply the final files.
---
---
OPENING HOURS
Mon - Fri: 9am - 6pm (GMT)
​​Saturday: 9am - 1pm (GMT)
​Sunday: Closed
MAIL ADDRESS
71-75 Shelton Street, Covent Garden,
London, WC2H 9JQ
United Kingdom
BLOCKCHAIN VIDEO PRODUCTION LIMITED, trading as ORLA, is a limited liability company registered in England and Wales.
​
Company No. 11699089. Registered Office Address: First Floor, Telecom House, 125-135 Preston Road, Brighton, East Sussex, United Kingdom, BN1 6AF